Who are we?
S/P is a contemporary lifestyle brand connecting city and sea. Active and passive. Yin and yang. Because surfers don't just surf. It is a mindset and a value system which transcends into other activities and daily lives.
We aren't one-dimensional. We can't be. Especially if we navigate urban environments long distances from the nearest break.
Staying fit, strong and flexible is central to all that we do. Our products are therefore built with both versatility and movement in mind. Stylish and comfortable enough to wear in our everyday lives. With the technical characteristics to enable us to seamlessly transition into our active pursuits.
We are the duality. The fusion. The spark that kindles the fire inside and connects the style outside.
Paving the way for a united surf culture, we are not only breathing new life into the surf scene – we're opening it up to everyone who feels an affinity with it.
#yinandyang #theduality
Journal
Stoking our fire!
"One of our favourite brands for 2018"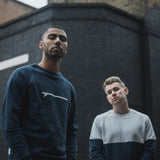 "Modern lines and stylish designs make up the SP brand and allow a surfer or even someone who has never picked up a board before, to fit in and feel a part of this growing global community"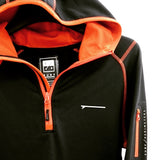 "The (Pulse) Technical Fleece is brilliant ... so comfortable, it is perfect for pre, during and post workout"